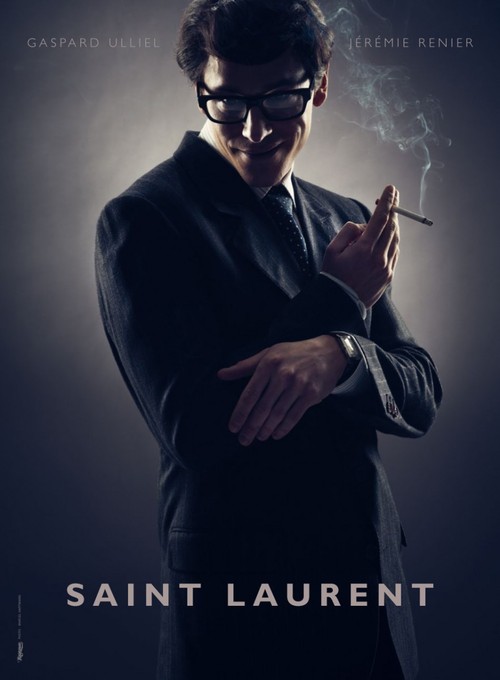 To be the subject of a biopic, your life story has to be captivating – this year alone Yves Saint Laurent has been the subject of two.
The first – Jalil Lespert's Yves Saint Laurent – topped the French box office earlier this year. Pierre Bergé, Saint Laurent's partner, supported Lespert granting him access to his extensive archives. The resulting movie charmed audiences with its affectionately human portrait of the man behind the myth. Bergé did not, however, extend the courtesy to Bertrand Bonello, director of this year's second YSL biopic – Saint Laurent.
Flaunted as the "unauthorised story", Saint Laurent exposes the madness lying within the fashion genius. From the outset of the movie, Saint Laurent's fashion house is reminiscent of an asylum. Seamstresses are dressed in clinical white coats, working in a terrified silence, bending to the unrealistic demands of a mentally unstable tyrant. Employees are as replaceable as his signature blue Faber-Castell pencils, and as close to breaking point too. It would have been more apt for Bonello to name the film simply Yves – as the movie unfolds we can see that that is all there is.
Yves collects priceless works of art, and living works of art in the form an entourage of beautiful models, but his world revolves solely around himself. The famed designer is literally surrounded by himself, with the jet-set Parisian pack draping themselves in his latest collections. Everybody fawns to the pampered prince who has never been to a supermarket and doesn't even know how to change a light bulb, but he is miserable, admitting: "I have created a monster and now I must live with it".
The storyline is as jaded and weary as its protagonist, until inspiration struts onto the dance floor in the form of Jacques de Bascher, lover of Karl Lagerfeld, and soon-to-be obsession of YSL. Together they embark on a pill-popping nosedive through the underground Parisian sex scene, with Yves coming close to losing YSL – the person and the brand. The hedonistic disco scene where Yves sees Jacques for the first time is brilliantly shot, the slow pan showing the exchanged glances between the two future lovers lasts over two minutes, without a word breathed by either actor, creating a sexual tension that is palpable.
Another memorable scene is the unveiling of the YSL's 1976 Russian ballet collection, shot in a Mondrian style – a nod to the 1965 dress that marked Yves as more than a Dior protégé. At two and a half hours long, the movie is not powered by a substantial plotline or character development but more so by the stunning camera work and spectacular wardrobe that spans a decade of high fashion. It has to be argued that maybe this was Bonello's point – that's what fashion is – all show no substance.